GOVERNANCE
We are a cooperative which connects the various companies involved in handling agri-food products.
MONICA ARTOSI
LUCA CERVELLATI
BUSINESS AND FINANCE MANAGER
ENRICO FRIGO
LOGISTIC
OPERATIONS MANAGER
ROBERTO PIANA
SAFETY, QUALITY AND PROJECT MANAGER
LORENZO SORIANI
RESPONSABILE
COMMERCIALE / RELAZIONI SOCI
RODOLFO MAIOLI
FCLOG / CPR IBERIA COMMERCIAL MANAGER
corporate structure
BOARD OF DIRECTORS IN OFFICE UNTIL THE APPROVAL OF THE FINANCIAL STATEMENTS AS AT 31/12/2026
PRESIDENT
GABRIELE FERRI
MANAGER NATURITALIA
VICE PRESIDENT
FRANCESCO AVANZINI
OPERATIONAL GENERAL MANAGER
CONAD NAZIONALE
DOMENICO BATTAGLIOLA
LINEA VERDE
PAOLO GEREVINI
CONSORZIO MELINDA
E LA TRENTINA

RAFFAELLA ORSERO
GRUPPO FRUTTITAL

RAFFAELE SPREAFICO
SPREAFICO FRANCESCO & F.LLI

ALESSANDRO ZANI
GRANFRUTTA ZANI

ALESSANDRA DAMIANI
ORSINI GINO-DAMIANI FILIPPO

SEBASTIANO ALBA
ORANFRIZER

NICOLA GIULIANO
OP GIULIANO

SERENA PITELLA
A.O.P. LUCE

AURELIO PALLAVICINO
OP AGRINSIEME
GIUSEPPE BERTINI
COOP ITALIA

MASSIMO SAVORANI
IL GIGANTE

ETTORE PISTOIA
CEDI MARCHE

PIERO CILIBERTI
DESPAR 3A

GIANFRANCO FORNARI
AGRIBOLOGNA

NICOLA MAGNANI
CONSORZIO MELINDA

ROBERTO VOLTA
LA LINEA VERDE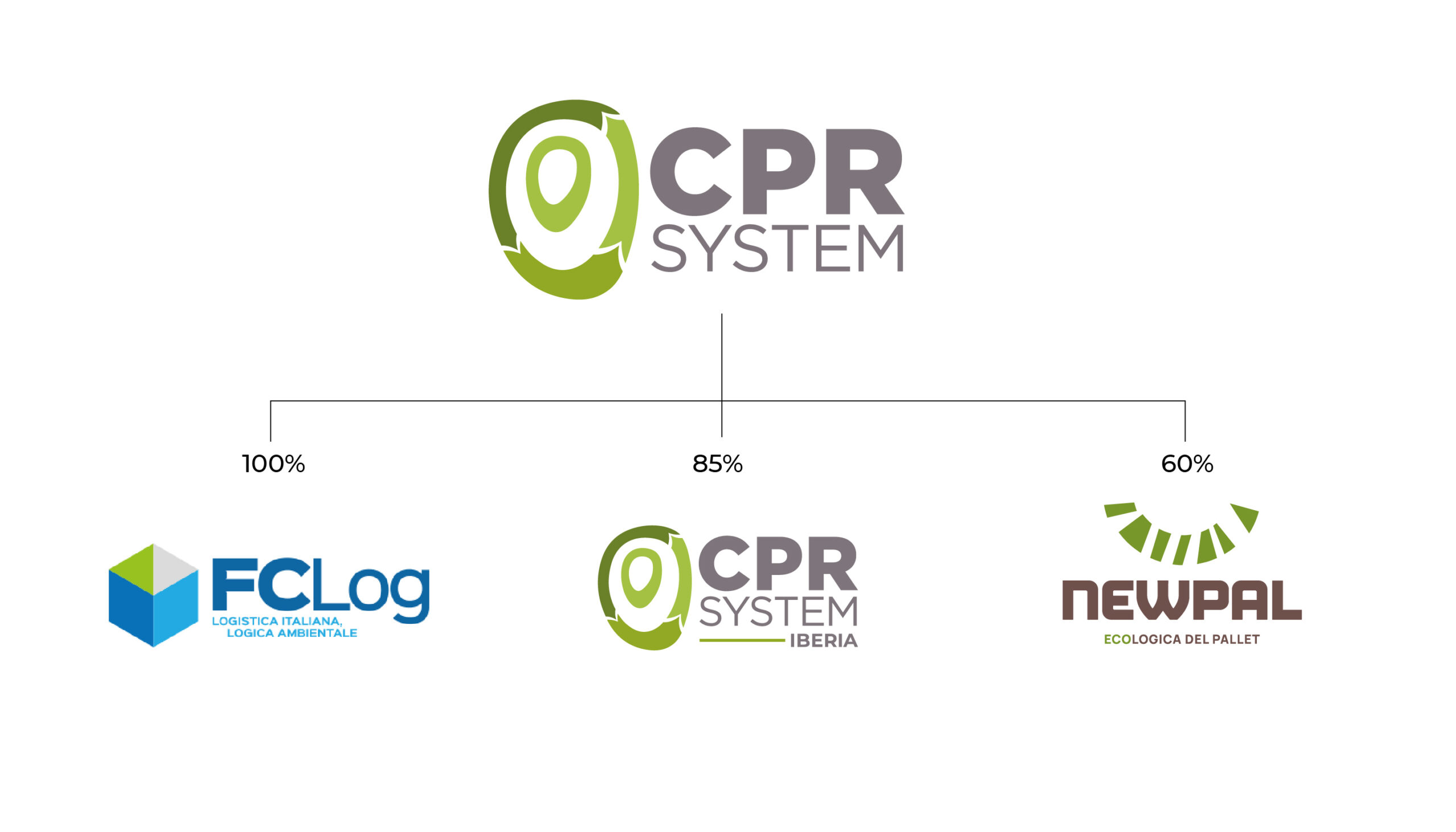 FC Log S.p.A. is the CPR Group company active in the sector of handling and washing of third-party crates used primarily for food. It operates both as a supplier of services for logistics operators and as an implementer of pooling services for suppliers to large-scale retailers in the fresh produce sector.
CPR System Organisational Model
Our board has approved the Model pursuant to Legislative Decree 231/01. 231/01.
By clicking on the link it is possible to view procedures, regulations, prevention of offences,
including the Code of Ethics. Reasoned requests for explanations or clarifications can be submitted in written form to
info@cprsystem.it.